Windows 7 devant windows XP ?
Microsoft est à l'origine de quelques "flop" (vista, windows me...), mais également de succès indéniables: xp et seven en sont de bons exemples. Et pour la première fois, le nombre d'ordinateurs équipés de windows7 dépasse le nombre de pc sous windows XP : 40% contre 38.64%.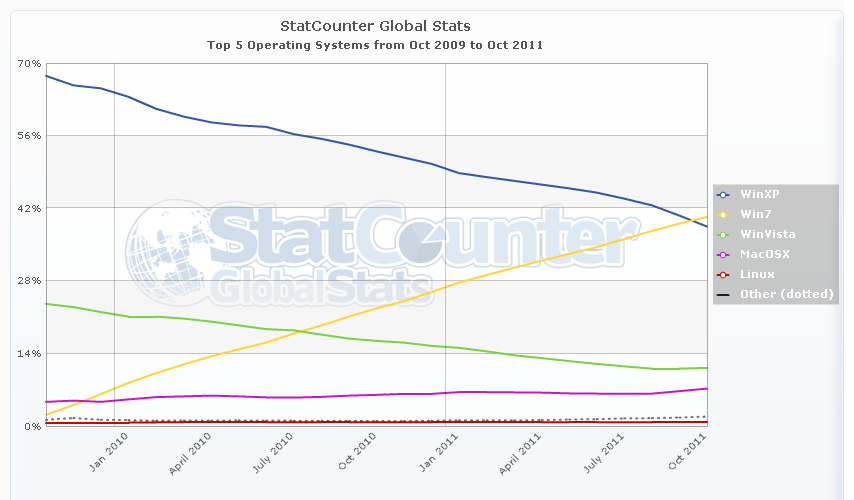 94% des pc vendus cette année sont équipés de windows seven (toutes éditions confondues), soit 450 millions de licences seven (les mauvaises langues parleront d'ailleurs de racketciels).
Source
Windows 7 has a 40.21% share of the worldwide desktop OS pie, while XP has declined to 38.64%. As for Vista, Windows 7 passed it way back in July of 2010.